Buy it, try it, or borrow it now
on Amazon.com
Now in Paperback!

Chilling reading for the heat of Summer: "Out of the Shadow" published in August 2012
Cover designed by designdhaka.com
A psychological thriller novel by breakout author J.S. Winn 
Two Women. One Goal. To discover the truth before it's too late.
The survivor of a rape and her husband's murder, Becca Rosen wants nothing more than to move on with her life, but how can she when she's being stalked by a psychopath with an attitude—and an agenda. The police are no help because they're convinced, with her history of mental illness, Becca has faked the rape to get away with murder.
Now Becca has begun to have flashbacks and nightmares of childhood abuse, possibly at the hands of the rapist. Not knowing where to turn, and feeling like she might go crazy again, Becca hires Psychologist, Sarah Abrams, to help her unearth the crimes of the past…and the present.
Three men come into Becca's life around the same time. While each of these men has his charms, Becca can't be certain whether any one of them is the perpetrator. Or could it be someone else? Together Becca and Sarah start on a course of hypnotherapy to discover the abuser's identity. Will their work reveal the real killer before it's too late, or will Becca fall prey once again to this demented criminal?
Praise for Out of the Shadow
 Out of the Shadow is One of the Best Psychological, Mystery Novels I Have Ever Read!!!!
Reese's, Amazon.com
'Out Of The Shadow' was one of the best thrillers I have read this year. Winn created a spine tingling, action-packed, suspense-filled, novel that will have you on the edge of your seat until the very last page.
Exceptional….Meticulously plotted, beautifully paced, its an intelligent, fascinating story that draws you in. I couldn't put it down, a great read.
Patricia O'Halloran, Amazon.com
Out Of The Shadow is an exciting character driven thriller as no one seems to be who they claim they are.
Harriet Klausner, Amazon.com
[Out of the Shadow] is a fun book to work on …  this is a really good story
Kenneth MacLean, Editor, macleanediting.com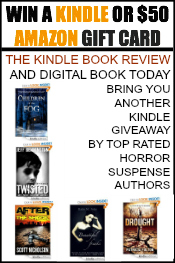 LEARN MORE ABOUT J.S. WINN FROM THE POINT OF THE PEN
From here you can: